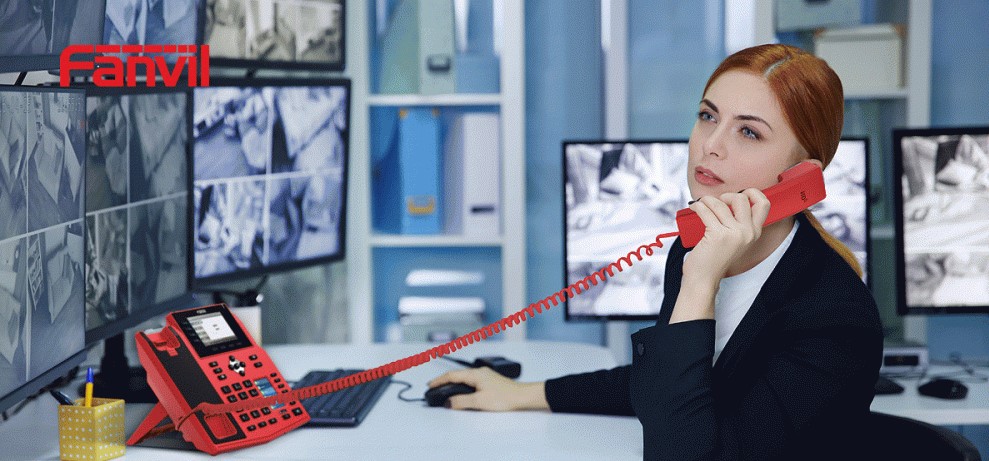 Fanvil's X5U-R is designed for special emergency working environments. The device is eye-catching and can be easily recognised in the distance making it suitable for fire stations, hospitals and government agencies.
HD Audio With Harman Speaker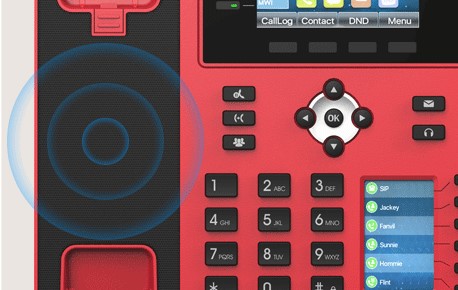 Featuring a superb Harmon speaker, wideband codec G.722 and Opus, the HD audio enables you to pick up the clear audio even in noisy environments.
Call Recording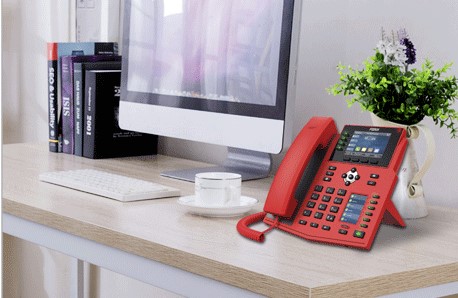 The Fanvil X5U-R can help you record dialogue which can be saved in three ways including local, network and SIP info recording.
2 Colour Displays With 30 DSS Keys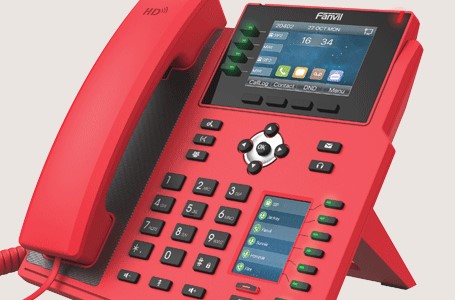 With a 3.5″ colour display, 2.4″ colour side display and 30 LED programmable keys, the Fanvil X5U-R provides you with a user friendly design with access to different functions in an emergency situation.
SIP Hotspot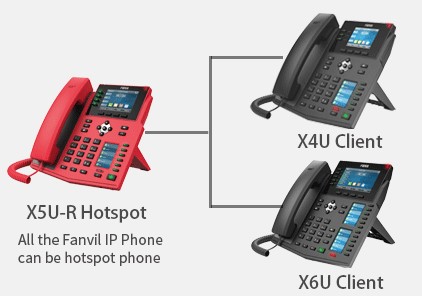 This device can expand SIP accounts to other IP phones to achieve a group ringing LAN. When one client received a call, all clients will ring.
Additional Features
16 SIP lines
Support built-in Bluetooth
Support EHS wireless headset
Dual Gigabit port, PoE integrated
4 line keys with LED light
Support Wi-Fi via a Wi-Fi dongle
Support IPv4, IPv6 protocol