Don't miss out on the chance to win some fantastic prizes… enter Fanvil's global case study competition this 2020 in just two simple steps ?
About Fanvil
Fanvil are professional VoIP product developers and equipment manufacturers, founded in 2002. Fanvil have established themselves as one of the leading brands for VoIP communication devices and solutions for small, medium and large businesses, after recognising the global demand for VoIP based telecommunication solutions. Their focus is on delivering innovative, reliable and rich-featured devices at a competitive price to exceed expectations of their customers.
Fanvil devices have gained a wealth of reputation over the years and their awareness continues to grow globally.
Fanvil's Case Study Competition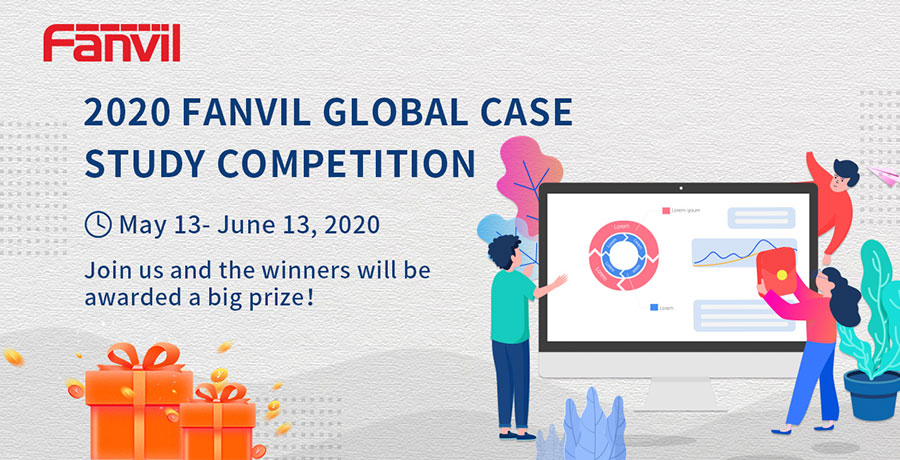 Important dates:
Case study submission deadline – 13th June 2020
Review of case studies – 13th June – 20th June 2020
Winners & prizes announced – 21st June 2020
Submission template:
Download the submission template here. We recommend you use this template to structure your case study.
Competition prizes:
1st place : £200 Gift Card or equivalent prize 
2nd place : £150 Gift Card or equivalent prize 
3rd place : £100 Gift Card or equivalent prize
Other submitters of excellent complete cases will receive an exquisite gift.
How to apply:
The case study must be submitted to pr@fanvil.com no later than the 13th June 2020.