We are pleased to announce the interoperability certification with Cisco Broadworks. The new successful certification provides a wider range of communication platforms for Enterprise level ITSPs.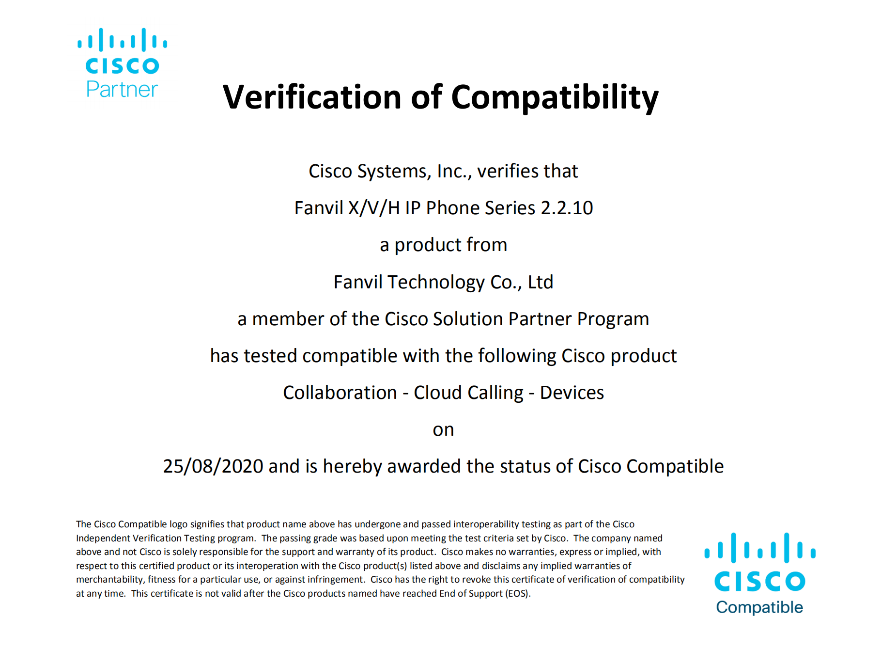 BroadSoft is a world-renowned provider of unified communication platform, affiliated with Cisco. With more than 19 million business users, operating in approximately 80 countries and regions, BroadSoft is one of the world's most comprehensive enterprise cloud platform.

The Cisco Broadworks certification is focused on the Fanvil X, XU & H Series products. At present, Fanvil IP Phones are widely used in SME businesses and hospitality markets. They adopt standard SIP protocol and have extensive compatibility with over 50 mainstream leading IP-PBX and VoIP cloud platforms.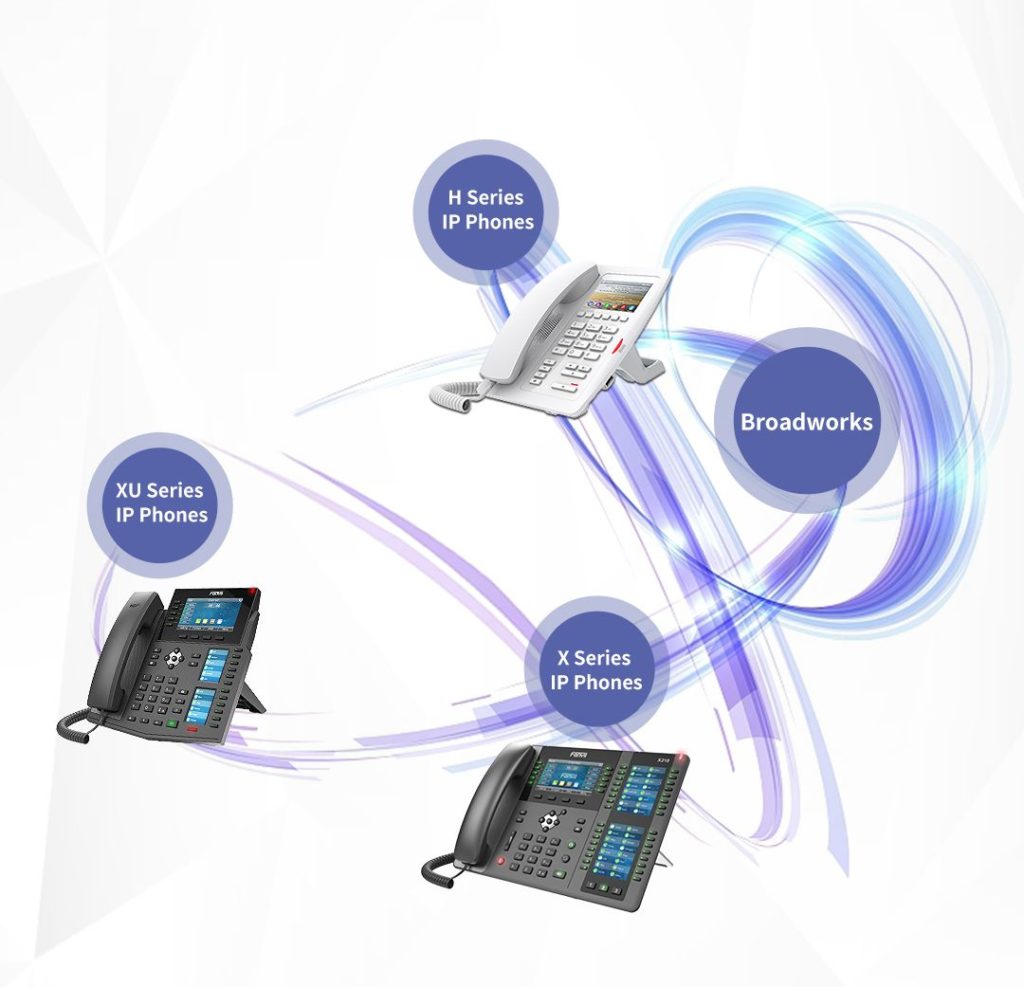 Fanvil X/ XU Series
The Fanvil X and XU series are tailored to the needs of SME businesses. Requirements vary, which is why Fanvil's devices provide a wide array of features that suit all sized businesses. Ranging from entry-level Gigabit IP phones, to high-end business enterprise phones equipped with Bluetooth & Wi-Fi, the Fanvil X and XU series allow users to enjoy intelligent communication experiences.
Fanvil H Series
The Fanvil H Series devices target the hospitality sector with a variety of hotel phones. Hotel devices adopt both quality and style and are available in two colours, black and white.
If you're interested in Fanvil devices and would like to learn more, please email sales@fanvil.co.uk